Yep, what you just read is true. I'm in love. I have found someone who will never let me down. *swoons* Never break my heart. *sighs happily* Never upset me or treat me wrong. *giggles* Someone who loves me and will never leave me. *jumps up and down* His name is Jesus! ;)
I have recently started journaling to my future husband, and it's gotten my little brain thinking: Until my future husband comes along and asks the question every girl dreams of being ask [*hint* "Will you marry me?"] I belong to Jesus. He is mine and I am His; just as if I were His bride. It's a good feeling. A feeling that gives me chills. I've been impatiently waiting my whole life for "the right guy" to come along, when little did I know He's been here all along. I'm not completely sure why I shared that with y'all, just thought I would.
Anyways, I know I said I wouldn't post until my giveaway, but my parents are gone [again] so I don't have anything to do [normally I might be helping cook, make juices, clean, etc]. I'm bored [I know, a shallow word] and I just wanted to post. I've already posted twice since the time I said I wouldn't, but who cares? Do you? No? Good. lol =D
I have joined the blog party everyone's been talking about!!! *throws confetti* I know, exiting, right??? Yes, it is exciting [this would be the part where I insert the banner for the blog party].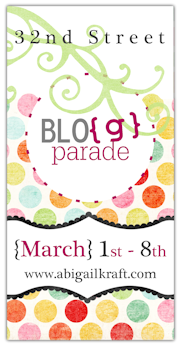 (I'm using this one 'cause everyone else is using the other one and I wanna be different :)
I'm supposed to answer some crazy, fun answers, so here we go! [*warning* I'm going to make this look "funky" so here we go...]
1. What's your favorite time of the day, and why?
The evening! I'm a total night owl. I must have inherited that from my mother and her mom, my Nana. Narthea and I share a room, so when I decide to stay up late (and she doesn't want to) I usually hear, "Eldarwen, can we please turn out the light now?" or, "Are you almost done?" and eventually she'll turn towards the wall and say, "Good night." lol =D
2. If health wasn't an issue, what food could you live off of?
I'd probably want to live off of pizza, spaghetti, french fries, hamburgers (they're way better than hot dogs! Who's with me?) and Coke!! I know, that's a lot of junk food, but who cares? It's good!... well, tastes good! lol =D
3. If you could have one wish granted (besides wishing for more wishes), what would it be?
I would wish to be taller. Maybe... 5ft and 8 inches or so. :)
4. What's one thing that you get teased about a lot?
My blonde hair. Well, it's not really my hair that gets made fun of, it's my clumsiness and my very occasional [though my family would tell you "very often"] ditsy-ness. It's not bad... but... ya know... I'm blonde. What else can I say? lol =D
5. If you could choose one movie, book, or TV show to spend your life in, which would you pick? What type of character would you be?
That's a tough one! I have many of each!
Movie(s):
1. Jurassic Park, because I love dinosaurs and drama!
2. Terminator Salvation, because it's an awesome movie (Narthea doesn't think so, but my cousin does!) and... well, it's an awesome movie!)
3. Lord of the Rings, because I'd want to be an elf and dress up in the gorgeous outfits, get my hair done and... well, I'd get to be an elf. The world would finally get to see me for what I really am! (jk lol =D)
Book(s):
1. Lord of the Rings (for the very reason I listed above)
2. The Elmeria Chronicles-- The Shadows because Earwen did such a great job with it and I really, really like that book!!!!
3. And last but certainly not least the Bible. It would be fun just to get to see what they did back then and how they lived. :)
TV show(s):
1. 24, because Jack Bauer is the best!
2. Little House On the Prairie, because I loved that show!
3. And Hawaii 50 so I could solve a mystery in an hour!! lol =D
6. If you could have one talent that you don't already have, what would it be?
To ice-skate! I've done it before and it's so much fun, but I'm just no good at it. :(
7.If money were no object, where would you go on vacation?
Italy!!!!!! I love Italy and I really, really, really, really wanna go there! Seriously! I really wanna go there!!!!
8. If you were an awesome singer, which genre would you sing?
Christian/Pop! Definitely!!!
9. If you could have a $10,000 shopping spree to one store, what would it be?
FACTORY CONNECTION!!!!
10. If you could live in any point in time, when would it be?
Probably back in the day when men would open the doors for the woman... and when they would ask permission of the father before they asked the girl out on a date. When was that? A long time ago, I guess. I don't see it happen anymore. *sadly shrugs shoulders*
11. If every outfit in your wardrobe had to be one color, what would it be?
BLUE!!!!
12. If you were one of the seven dwarves, which one would you be?(Doc, Grumpy, Sneezy, Sleepy, Bashful, Happy, or Dopey)
Sleepy, definitely! lol =D I'm not really a morning person.
13. What's the last album you listened to?
Love & War by Barlow Girl.
14. What's something we'd be surprised to know about you?
I am afraid of roller coasters. Yes, it's true, and I am not afraid to proclaim it to the world. I AM AFRAID OF ROLLER COASTERS!!! Explanation: I went on vacation to Sea World one time with my family and I rode the Steel Eel (I was 5 or 6) and let's just say I was petrified and never rode another roller coaster. I mean, that ride took the breath right out of me and I literally thought I was gonna die. My mom would say I am just being dramatic, but I'm SERIOUS!
~Eldarwen Failariel~